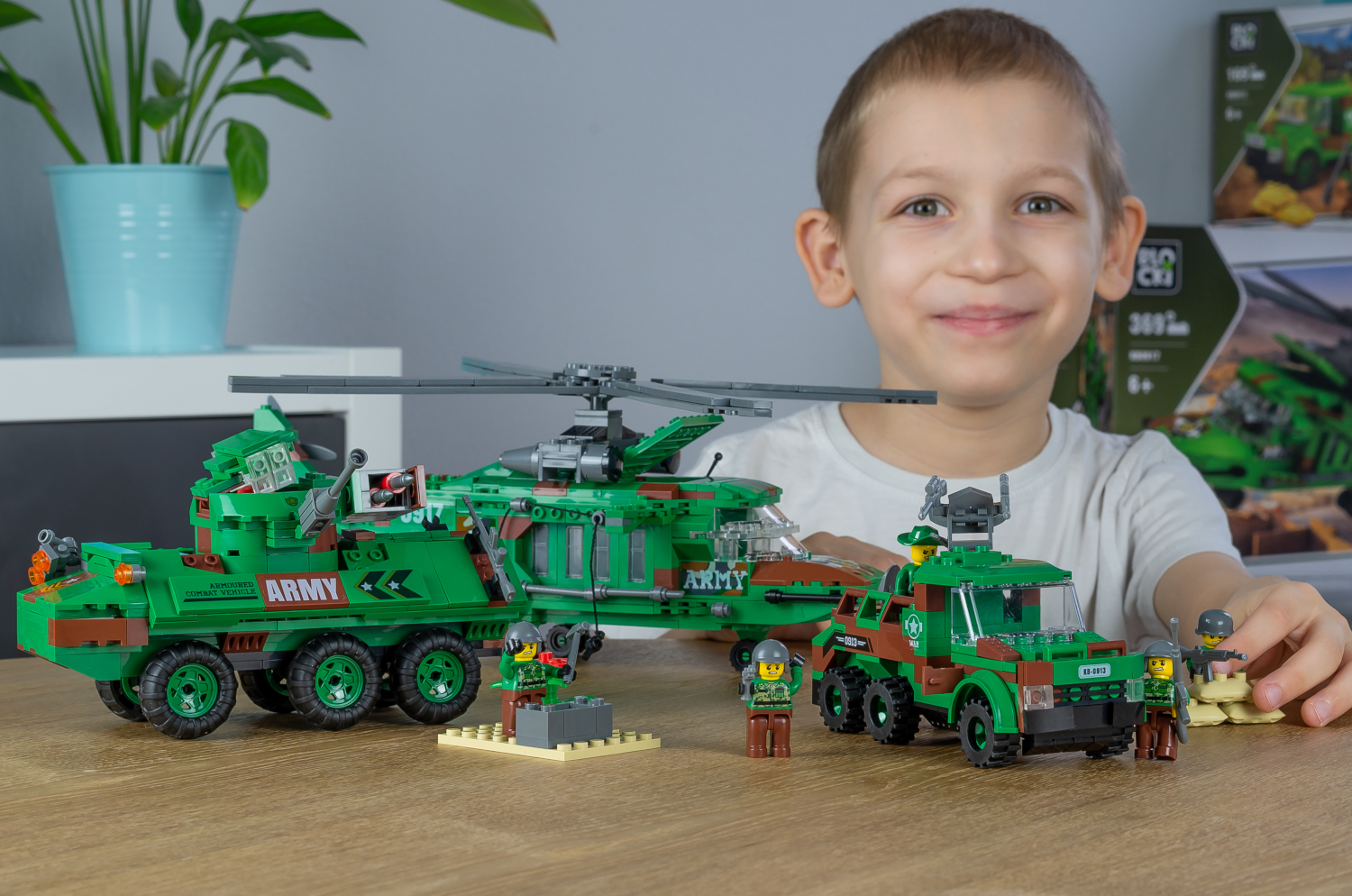 We are pleased to announce that BLOCKI brand begins cooperation with the Nowa Era publishing house. With their projects BLOCKI and Nowa Era will focus on educational matters and combining creative play with learning.
Nowa Era Publishing House
Nowa Era is the publisher of the well-known and iconic children's magazine Świerszczyk. This year Świerszczyk magazine celebrates its 75th anniversary. The magazine has been created for children from 5 to 9 years of age.
NG Odkrywca is an equally popular magazine for children from Nowa Era. It is a popular science magazine for children for 9 to 12 years of age, based on National Geographic articles and photos.
Both magazines have the same goal as our BLOCKI brand - to support development and combine fun and education. It is therefore hard to find a better partner in the field of fun & education than the Nowa Era publishing house.
Play and learn with BLOCKI
Nowa Era publishing house not only supports BLOCKIfun competitions, but will also be a partner and patron of the Fun & Edu series of educational videos, which will soon appear on the BLOCKI.TV channel on YouTube.
In this short series of videos, BLOCKI will show you how to use plastic bricks to learn and develop new skills, both for the youngest children and school children.
BLOCKS and MUBI blocks
BLOCKS for children from 6 years of age and MUBI blocks for children from 18 months of age are creative toys that help a child explore the world, acquire new skills and develop interests. BLOCKS can accompany the everyday play and learning from a very early stage of a child's life. BLOCKS and MUBI blocks are sets recommended by psychologists and educators.
UkładamyPomagamy and BLOCKI.TV
Currently, Świerszczyk magazine is a partner and patron of two actions organized by BLOCKI - we encourage you to promote and participate!
BLOCKI.TV is a Blocki film competition. It's already the seventh edition of this creative competition for children. The slogan and theme of this Christmas edition is "Children know better, conversations about Santa Claus with Blocki blocks!". Short films sent by Blocki fans and the results of this competition can be followed at www.blocki.tv and on the YouTube Block channel - BLOCKI.TV. The competition lasts until November 30th, 2020.Kinds can win one of 10 Blocki sets!
#UkładamyPoamagmy is a charity campaign of BLOCKI brand. This year the action is organized for the Mam Marzenie Foundation. The rules of thischarity action are very simple. Starting from November 16th to December 31st, 2020 share a photo that presents a play and construction process, using any bricks and blocks you have. Don't forget to add hashtags #UkładamyPomagamy #KlockiBlocki #FundacjaMamMarzenie. For each photo, BLOCKI blocks will donate 5 PLNto the Mam Marzenie Foundation. The rules and details of the campaign can be found on official website of Układamy Pomagamy
www.pomagamy.klocki-blocki.pl.